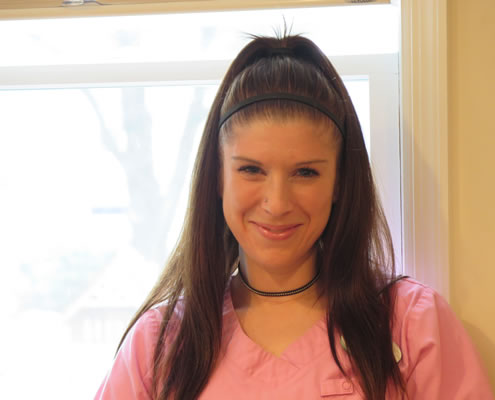 Carolyn Creed
I grew up in New Hampshire and am a New England Girl at heart! I have worked as a Registered Dental Hygienist since 2007, with experience in both pediatric and general dentistry. I have been with Drs. Jeff and Maureen since 2016.
My husband is a Football Coach at Marist College and this is what brought us to the Hudson Valley. We just welcomed our first son in March 2018 and hope to set down more roots and make the Hudson Valley a permanent home.
I love to travel, a hobby that I was able to indulge by working as a flight attendant for 2 years. I enjoy the great outdoors, skiing, hiking and anything on the water! I enjoy weight-lifting and working out. Health and Fitness is not only a part of my job, but my lifestyle as well and I look forward to being able to share this passion with my coworkers and patients alike.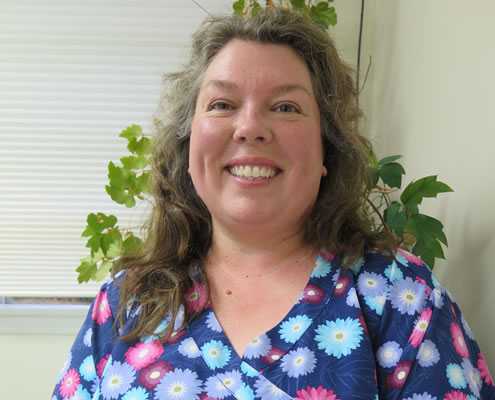 Julie Stockhofer
Dental hygiene has been my passion for almost 30 yrs. It has been a fun and exciting career. Patients enjoy having their teeth clean and I feel good hearing that. When not at work I enjoy reading, baking and spending time with my family and pets.
Office
Stephanie | Lynn | Tanya
Stephanie
Having a business and insurance background, I've enjoyed my position as Financial Coordinator for the practice. I enjoy helping our patients understand their dental insurance and work to get them the best benefits possible. It's been fun learning and working within our team, always something new happening here.    I am a proud mother of two grown children. My son will be married this October to his long-time sweetheart.  My daughter will be starting college this fall. One of my favorite things in the world is cooking and sharing a meal with my kids… talk about life's simple pleasures.
Lynn
I am Lynn, your Scheduling Coordinator and Digital Information Specialist. I have been working alongside  of Drs. Jeff and Maureen since 2010 and was involved in the medical profession for approx. 15 years previously. Although my many functions at our office can be quite technical and satisfying, I consider my greatest rewards to be the relationships that I have been privileged to form with so many of our patients. I completely enjoy getting to know each and every one. I consider myself lucky to be not only part of a dental practice but a dental family. Along with the many hats I wear throughout my day I will always put the needs of our patients to the forefront of my daily routine. I have lived in the Hudson Valley for 25 years and am now enjoying my four grown children. I am waiting for the grandchildren! Patiently I might add!  I look forward to a long lasting relationship and doing my very best to help you maintain your maximum oral health.
Tanya
Ulster County has always been my home. My husband, son and I currently reside in High Falls. I love to travel, ski and overall enjoy a host of outdoor activities. The fresh air and exercise help to clear the mind.
I am happy to have become a part of the Drs Jeffrey and Maureen's front desk dental team. I look forward to learning more about the dental field and having patients happy and smiling when they leave the office.